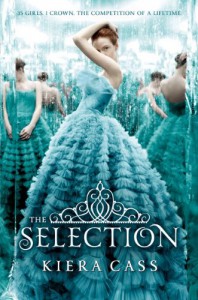 What do you know? I've been sucked into another trilogy!
I really enjoyed The Selection. I liked its world and its characters. I like America. I think she's a good protagonist for the book, and at this stage, I'm Team Maxon.
That was the only thing I didn't really like about it, actually. It's yet another love triangle. I understand that America would feel torn between the two guys, but I think she needs to be smarter about it. She seemed to be headed that way at the end.
Oh, and I really want to do something terrible to Celeste ...
What can I say? This book has made me love it and live it out in my head. Oh, I hope it doesn't turn out to be disappointing, like the Divergent Trilogy did.
We'll see.